Everyday you're in my thoughts. We've said few words to each other in the span of these 20 years, and yet everyday I dream of the things I might say to you. I know I'm supposed to love you, but yet I hate you so badly. And then I hate myself, I hate what you've made me. I thought being away from you would help me overcome this constant agonizing struggle. Sometimes I wish...
2 tags
"It happens when a father realizes he doesn't just love his daughter, but also..."
– President Barack Obama (via cloudsofecstasy)
the universe is a lonely fucking place
Listen
1 tag
ill sit here head in hands because no one understands no one fucking gets it! and i curl up in a ball because you all make me feel so goddamn small and no one fucking gets it and even when you asks hey whats got you down you fail to see its this whole fucking town none of you fucking get it no wonder i feel so fucking alone have fun living your shallow fucking lives while i get the fuck away...
all the world is at peace and yet i lie awake each waking moment an untold agony each living second with an unseen distress i hope i may still be relieved i hope that my trust in you was not deceived for now i can only hope and wait, hope and wait
1 tag
Everybody deserves someone who makes them look...
1 tag
derrickmartellrose:
"We were meant to lose people we love. How else would we know how important they..."
– The Curious Case of Benjamin Button (via kari-shma)
4 tags
thank god for late night cigarettes
America, The Country That I Love
Recently I have been challenged with controversies and contentions about my country. Because we call this place, the United States of America, the greatest country in the world. Yet this phrase wrenches my heart and creates discord and strife in my soul of the highest order; left and right I see a dangerous dissension, a catastrophic clash between left and right, and different races and the...
being in love is like
at any given time i just want to yell out FUCK YEAH IM IN LOVE even though i know no one cares but damn do i want to celebrate
i hate when people post i hate my insecurities and simply leave it at that. we're supposed to be adaptive to change we're supposed to do things differently when we hit a wall. stop just hating makes you insecure, embrace it! know your weaknesses and know why you're stronger than them! i hate how scared i am of being alone, of how weak i feel both literally and figuratively. i...
Everyone has a shtick that they talk endlessly about. I have several but above all mine is racism. Everything always turns into race with me, how people just hate each other because they are different, because they ignore hundreds of years of scholarship and thinking and reasoning maybe even thousands of years just to hate the hell out of each other for no apparent reason besides differing skin. I...
"We are all a little weird and life's a little weird, and when we find..."
– Dr. Seuss
sappy simple lines for the same type of love
i love you more each day even when you're far away i love you more than words can express i love the way you look in that dress i love your smile; it lights up the room and you shine more brilliantly than the moon you know all there is to know about me more than i know about myself you listen to my thoughts you take care of me when i'm ailing you reassure me when i'm failing...
"Love is a temporary madness; it erupts like volcanoes and then subsides. And..."
– ~Louis de Bernieres
big words are shit
without the little actions behind them. no excuses, no limits
I, Daniel H Song, will dedicate my life to the defense of the poor and downtrodden. Will come to the defense of all races, genders and orientations and even the very planet that we live on. I will never lose the fight for equality. I will leave this world a far better place than the one I came into. I will join the political field as an underdog, and will leave with the respect of my peers and a...
potential
first post in a long time but i got thoughts to get out. i was watching some musicians perform today, some friends, some acquaintances and some just strangers but i was in awe of their talent and dedication. i thought of the hours of practice that most likely went into their work and i wondered if i had done that from birth like i know some of these people have, would i be that good? that is to...
"my heart just won't let me stop"
– Derrick Rose MVP of the 2011 NBA season
"I'm beat up. But that's basketball … I think I was out there playing my hardest,..."
– Derrick Rose (via derrickmartellrose)
"We sometimes encounter people, even perfect strangers, who begin to interest us..."
– Fyodor Dostoevsky (via kari-shma)
thebestdamnsportssiteever: The Best Damn Sports Site Ever
"Leadership is a word and a concept that has been more argued than almost any..."
– Dwight D. Eisenhower (via reluctantbuddha)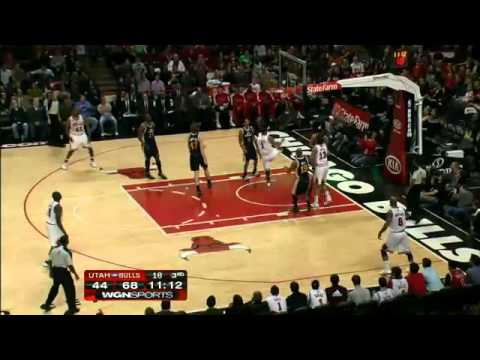 "Every one of us is, in the cosmic perspective, precious. If a human disagrees..."
– Carl Sagan (via paulatreides)
i want to take the last shot.
put the ball in my hands! this is why i practice every day, this is why i work myself until i can barely walk back and collapse on my bed, until the point where its difficult to move my legs in the mornings. because i want to be that man. im unwilling, unrelenting, i will not let my future be decided by others. this is why i want to take the last shot, because i will determine my own future i love...